Working Time
Monday:

10 AM - 5 PM

Tuesday:

10 AM - 7 PM

Wednesday:

10 AM - 5 PM

Thursday:

10 AM - 7 PM

Friday:

10 AM - 5 PM

Saturday:

by appointment

Sunday:

Closed
Contact Info
10450 Taft Street,
Pembroke Pines, FL
General & Family Dentistry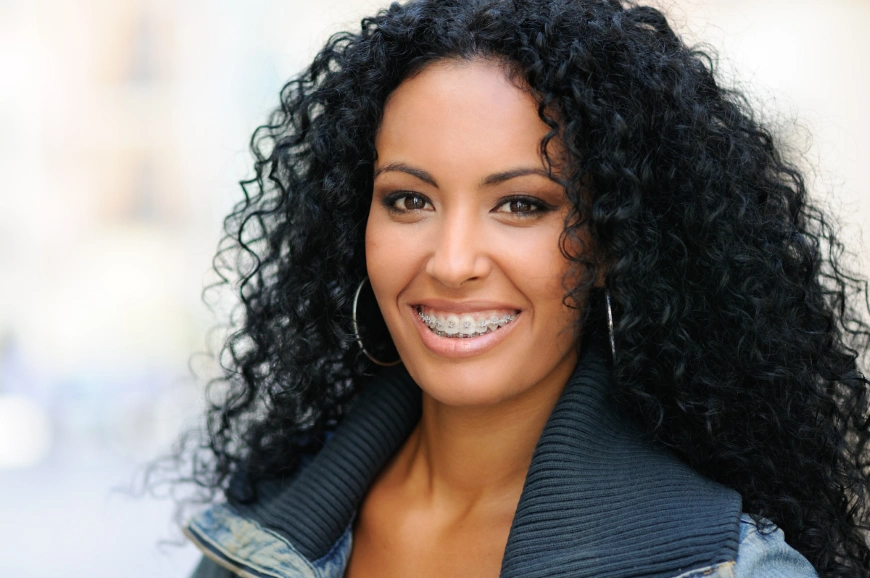 In common understanding, General Dentistry involves the prevention, diagnosis and treatment of diseases and disorders of the oral cavity. It's also been subdivided into some disciplines like:
Restorative: Fillings, crowns, bridges, inlays, on-lays, and implants;
Prosthetic: removable partial and full dentures;
Endodontic: root canal treatment;
Periodontal: treatment of gum diseases.
At our GDental clinic, we assure you that we are equipped with providing treatments for most of your dental needs including preventive cleanings and oral hygiene instructions.
Preventive services
Here we offer a complete arrangement for maintaining a good oral health by stopping disease before it spreads in the mouth. Periodic exams and professional teeth cleanings are a cornerstone of prevention. Our expert professional dentists give the patients detailed instructions to improve at-home oral hygiene, and provide needed recommendation on preventive treatments.
Restorative Services
When a problem is diagnosed, our dentists ensure timely and appropriate treatment. Dental restoration involves removing tooth decay and placing a filling in the affected tooth. But that's not the end. They take care of prompt treatment for dental trauma and treat the causes of tooth pain and periodontal diseases.
Dental cleanings
Through the exceptional and comfortable services for our patients, our Dental Associates arrange proper dental cleanings and exams. With a commitment to deliver the high-end experience, our professional team stands ready to privide patients with comfort and satisfaction. In order to maintain a healthier and more attractive smile, the team designs services for patients which include:
locating damage problems like cavities and gum diseases;
Screening possibilities of oral cancer for early treatment;
and starting fluoride treatments for preventive care
Family dentistry
Our extremely committed professional team can delight our patients in family dentistry services in our dental office. While you are thinking of quality family dental care, just visit us with your child (starting at age 10) to get a complete dental checkup . We may recommend preventive treatments like:
Dental sealants to shield the biting surfaces of teeth from harmful cavity-causing bacteria;
Fluoride treatments and varnish to make the enamel stronger and more resistant to tooth decay;
Nutritional counseling in order to help patients make perfect choices during mealtimes
Special emergencies
While you feel severe pain, DO NOT hesitate to call or visit us. We specialize in releiving your a. Toothache, b. Swollen gums, c. Cut inside mouth, d. Extreme jaw pain, e. Tooth knocked loose or out, f. fractured or broken tooth.
Non-surgical gum treatment
For skillful, non-invasive gum treatments, our award winning dentists offer the patients secure and non-surgical gum treatments for relieving dental worries.
Overall Health Concerns
It is a great concern that as a mirror of overall health condition, dental problems may reflect issues in other parts of the body, and vice versa. Our general dentists are trained to identify these and other issues, and offer appropriate treatment or referral when needed.
Our clinic is resourced with general dentists extremely experienced in taking care of you and your family's dental health. The clinics specialists can meet your dental needs from oral surgery, endodontics, periodontics, and invisalign, even to a complete makeover. And that makes the clinic outstanding. We believe that dentistry is not just fillings; the adoption of new technologies have made it possible to redefine your permanent dental problems in order to make your beautiful smile flourish every day.
Our qualified staff and doctors sincerely understand the frustration of the adults on the issues of different dental diseases that builds as teeth deteriorates. We help them build a customized preventive routine in order to provide comfort after leaving dental visits. We also provide dental clearances for pre-transplant patients.
Ortho screenings
It has been recognised that braces offer benefits at many different stages of life. An early age identification of problem issues allow patients for early treatment. Regular preventive visits in order to monitor growth and development of your child's teeth, helps to keep our commitment to your family's good dental health.
Mouth guards are custom-fitted dental appliances normally used in attempt to protect teeth against damage during the contact of sports. We also offer night mouth guards which can prevent damage to teeth for habitual grinding during sleep.